Hargreaves Adam Little Miss Pocket Library (6-mini book)
Описание:
Young children will have lots of fun with the Little Miss Pocket Library, a great collection of first stories about six hilarious Little Miss characters! The slipcase, which is packaged in shrink-wrap, includes six durable board book stories about Little Miss Princess, Little Miss Inventor, Little Miss Sunshine, Little Miss Naughty, Little Miss Giggles and Little Miss Chatterbox. The storybooks are made of sturdy board and their small size is great for young children, who can hold and play with them. Theyll love looking at the brightly coloured pictures, hearing the stories and enjoying turning the pages themselves. The pocket size of the slipcase makes it perfect to carry around with you for instant entertainment on the go. The back of the books can also be put together to reveal a large picture of the Little Misses featured in the stories.
Its Richard Rabbits birthday and hes having a party at the soft play centre! Peppa and George are very excited. They love soft play! The grown ups are a little bit less excited. They do not love soft play. They know that the children love soft play so much, that when its time to go home, the grown ups have to go in after them but they always get stuck! Can Daddy Pig rescue the grown ups? Lift the flaps to find out in this fun lift-the-flap book!

A simple but gorgeous picture book about four little girls who play in an apple tree and the women they grow into. Clear, direct and warm, its a celebration of kindness and scraped knees, illustrated with charm by Jenny Lovlie. THE GUARDIAN Four little girls meet under an apple tree and form a bond that grows as they share secrets, dreams, worries and schemes. This beautifully illustrated tale charts the girls lives through ups and downs and laughter and tears. Find out how their friendship flourishes as the years pass by and the girls become women.

Little Elephant LOVES trains! But Cat wants to play with his plane. Penguin wants to play with his car. And Rabbit would rather play with his digger. How will they learn to play together? Train! Is the perfect book for any child obsessed with things that go, and it helps little ones learn about playing together and sharing too. A joy to read aloud, preschoolers will love chanting along with the inventive rhythmic section in the middle of the story. With fresh and funny illustrations from Judi Abbot (The Biggest Kiss and The Perfect Hug), Train! is a book that you wont mind reading again and again... and again!

This perfect bedtime board book is guaranteed to inspire big dreams Dream big, little one. Theres so much you can do. Just look at all the women who came before you . . . Based on the New York Times bestselling sensation Little Leaders: Bold Women in Black History this board book will inspire all little people of today to become the leaders of tomorrow

Share the magic of story time with these ten beautiful tales, all stored in a wonderfully decorated box. Play with furry friends in the snow, visit penguins in the South Pole, discover a frozen wonderland and more. Includes: Christmas Magic, A Letter to Santa, Little Reindeer Saves Christmas, The Night Before Christmas, Princess Snow and the Unicorn, Snowy Stories, Frosty Friends, The Ice Princesses, Fly, Freddy, Fly and Little Lost Penguin. Get cosy and enjoy story time with loved ones this Christmas with this gorgeous selection of short stories.

The perfect introduction to Thomas the Tank Engine! This beautifully illustrated picture book finds Thomas and James having a competition during the biggest football match of the year. The two engines play reds vs blues and race to deliver their football fans to the game on time. A Day at the Football for Thomas is a great way to introduce the little blue engine to children aged 2 and up. Little ones will love meeting classic characters and enjoying the fun down on The Fat Controllers railway.
Laurie & Jo | Little Women (by Hanuol) Kim Ji Hyuk | Mujercitas ...
Laurie & Jo | Little Women (by Hanuol) Kim Ji Hyuk.
Миллионы приложений, игр, музыкальных треков, фильмов, книг и журналов, а также другие интересные материалы ждут вас. Где и когда угодно на ...
Laurie & Jo | Little Women (by Hanuol) Kim Ji Hyuk | Рисунки ...
Laurie & Jo | Little Women (by Hanuol) Kim Ji Hyuk.
Little women — Увлекательный Английский
Адаптированная аудио книга на английском языке Little women (Stage 4 / Intermediate). ... play a story that is acted in a theatre, 011 television or radio, etc;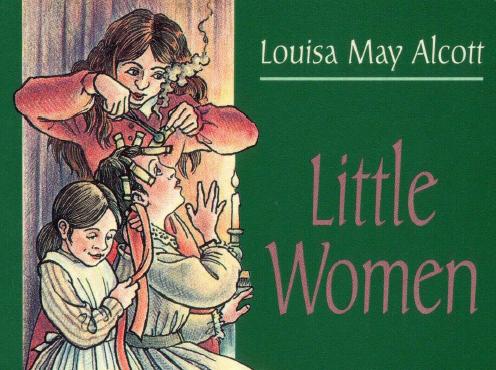 Little Women (Alcott L.) - купить книгу с доставкой в интернет ...
... вы можете заказать книгу Little Women (Alcott L.) по низкой цене. ... for the four March sisters is rich with colour, as they play games, put on wild theatricals, ...
CIRCUS CATS Olga and Alex Little Women Big Cats - YouTube
Circus act with cats. Circus performers Volha Biazmen and Alexey Suslov. Show less. Read more. Uploads Play all. 1:02. Play next; Play now. Сен Тропе ...
Little Women — Louisa May Alcott | Читать книгу онлайн на ...
Читать онлайн «Little Women» автора Louisa May Alcott на Bookmate — Little Women is the classic coming-of-age tale of four sisters on their journey to ...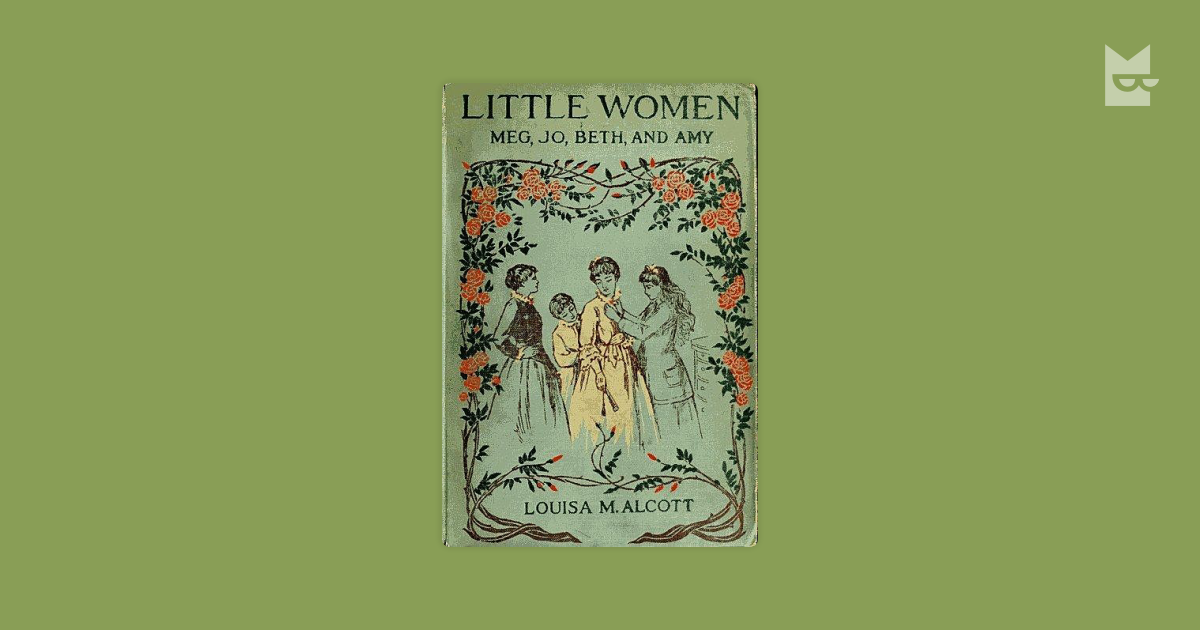 Маленькие женщины / Little Women (2019) Дублированный ...
14 авг 2019 ... Действие фильма разворачивается во времена Гражданской войны в США, но проблемы, с которыми сталкиваются девушки, ...
360 рецензий на книгу «Little Women» Луизы Мэй Олкотт. Сюжет повествует о 4 ... Whether they're putting on a play, forming a secret society, or celebrating ...
Little Women by Louisa May Alcott (Book Analysis) - Электронная ...
28 мар 2019 ... Unlock the more straightforward side of Little Women with this concise and insightful summary and analysis! This engaging summary presents ...